Everyone gets writer's block once in a while but this time the book is finished, it just needs a title.
The cover art is ready, completed by Gary V. Foss, but this book needs a name. Suggestions are welcome, along the lines of Halloween and underground water, wells, springs, and so on.
Here is the cover –

All suggestions welcome. This has to be completed within a week.
UPDATE: The double meaning in Mark Ellott's suggestion for the title works very well. Here's the first (but probably not the final) draft cover –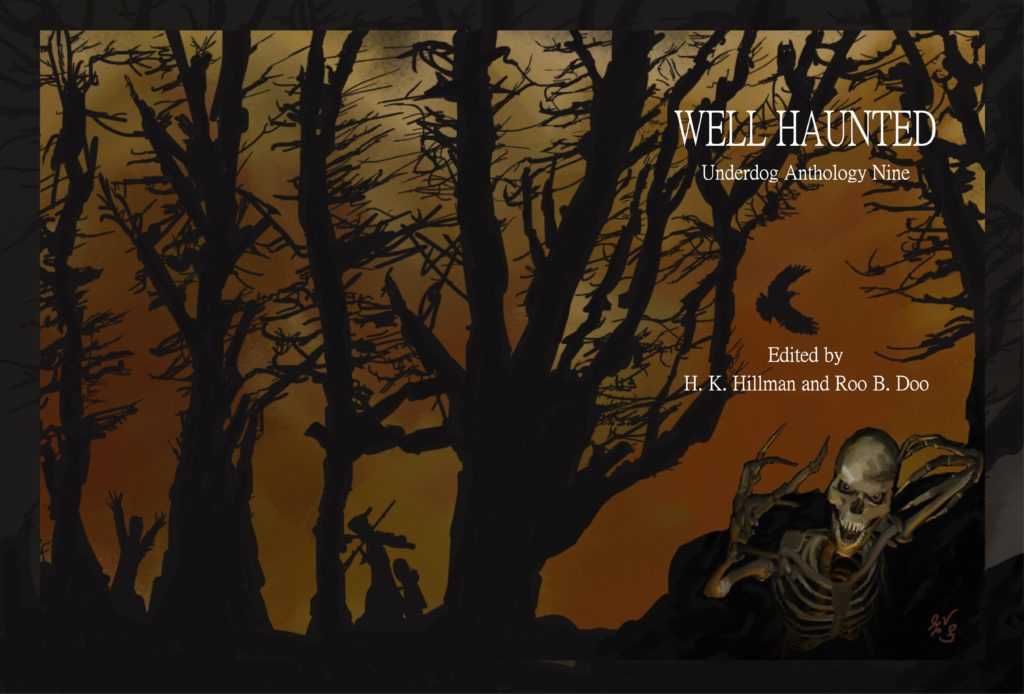 The border is there to allow for trim in printing. So that the main artwork is not lost. There will of course be a huge blot on the landscape due to the barcode but that can't be helped. The Leg Iron Books logo will likely be smaller than usual for this one.