2020… the year we'd all like to be seeing in hindsight.
The year is nearly over, although there are signs it's really only the beginning of the chaos it has brought.
Take some time off from real chaos to revel in imaginary chaos instead. Fourteen Christmas tales from ten authors, ranging from the gentle to the downright bizarre. We have talking animals imagined by two authors, two different imaginings of Santa's elves and two very different versions of when Death met Santa.
Settle in – it's not as if any of us are going anywhere this year – and let your mind drift from the horror of current reality for a short time.
You'll feel better for it.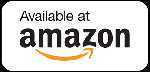 Contents:
Foreword……………H.K. Hillman
Stog…………………Gayle Fidler
Death Tries Something Different…………Mark Ellott
Cancelling Nicholas………………………Mark Ellott
The Fly………………………. Margo Jackson
Merced……………………… Daniel Royer
When Those Gang Members Celebrated Christmas….Daniel Royer
Burning Injustice……………… Emma Townsend
Adam and Eve's Day…………. Johnathan Martin
Christmas for Two?…………… Marsha Webb
The Nest……………………. Marsha Webb
And I Weep Like a Child for the Past… Stephen W. Duffy
Not All Ghosts………………………… Stephen W. Duffy
Christmas Death Wish………………… Roo B. Doo
Piper in Hazmat.…………………..…… H.K. Hillman
Afterword………………………………. Roo B. Doo