Halloween rolls around once more and as always, the Underdog Anthology is ready to darken your doorway… and pretty much everything else. This slim volume contains ten stories by eight authors, including our newest author, Kerry E. B. Black.
So, light the candles, stoke up the fire and settle in for a potentially sleepless night…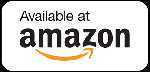 Also available on Smashwords.
Contents:
Foreword – H.K. Hillman
Grandma Eleanor – Daniel Royer
Ducking Apples – Johnathan Martin
Pam's Perfect Costume – Kerry E. B. Black
Morfa – Lee Bidgood
The Ghosts of Gettysburg – Mark Ellott
Pale Glider – Roo B. Doo
Let's Skip This One – Daniel Royer
The Erebus Incident, part 1 – Adam D. Stones
Store Wars – Johnathan Martin
The Calling Pill – H. K. Hillman
Afterword – Roo B. Doo