Halloween comes around again, and the fifteenth Underdog Anthology is here to entertain you.
Stories of ghosts, demons, dystopias, the Four Horsemen of the Apocalypse and of course, the evils of men. There is even a story set in space, from our newest contributor, Adam Stones.
Ten stories from six authors, and at a bargain price. Who can resist?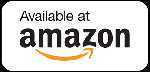 Contents:
Foreword – H.K. Hillman
The Door Ajar – H.K. Hillman
Ever Try Voodoo? – Daniel Royer
Hotbox – Mark Ellott
The North Station Dilemma – Adam Stones
13 Steadman Street – Marsha Webb
OK Charon – Roo B. Doo
Concerned Mother – Daniel Royer
The Trojan – H.K. Hillman
Dodging Retirement – H.K. Hillman
…and to dust we shall return – H.K. Hillman
Afterword – Roo B. Doo